Community
Michigan Central believes being a good neighbor means more than just participating in our community, it means elevating voices and ideas that come from the people who we call neighbors. Open dialogue, collaboration and a community-first approach: we believe this will help drive innovation and equitable outcomes for residents, businesses and innovators.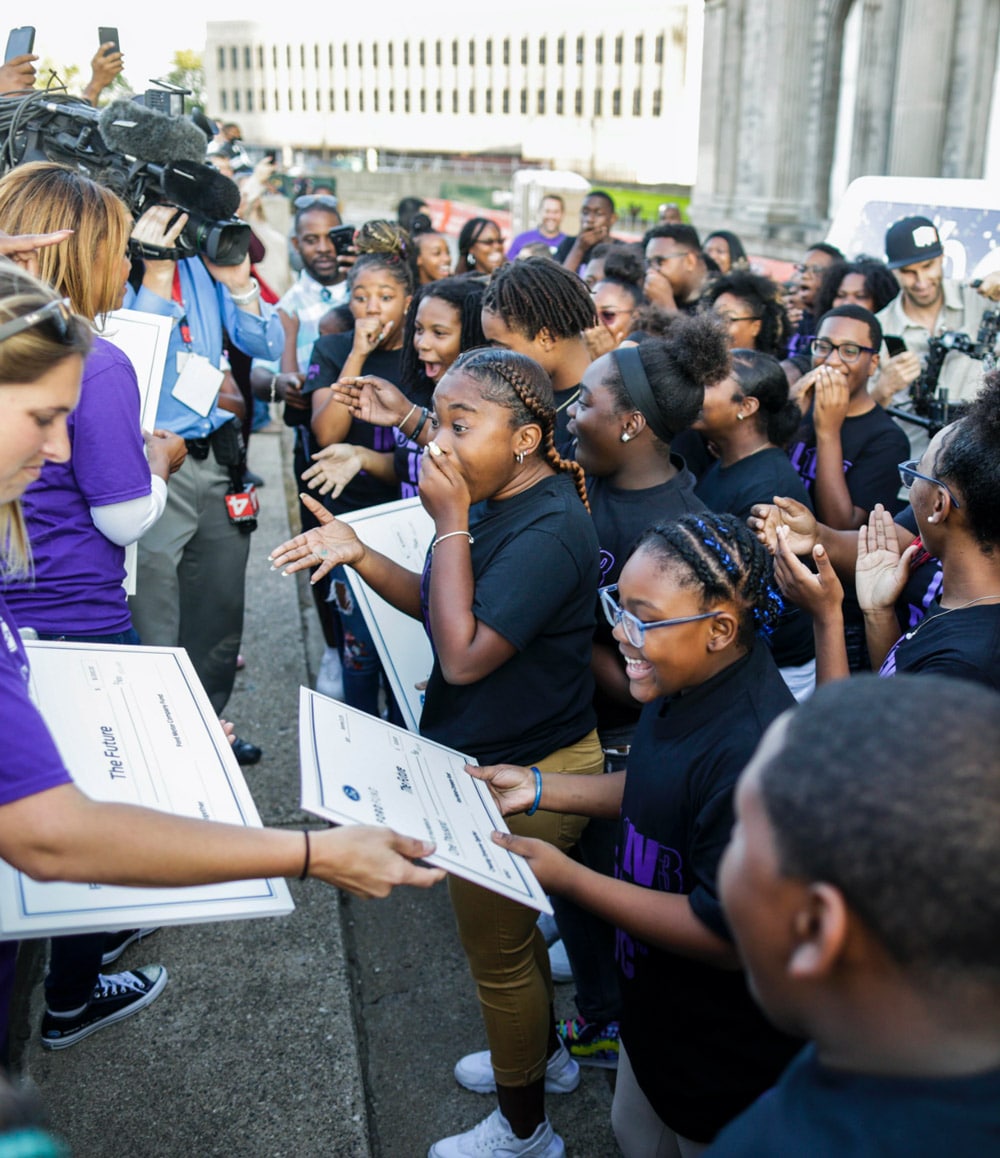 Michigan Central Skills Programming
At Michigan Central we're focused on mobility in all senses – transportation and accessibility, as well as economic and societal mobility. Our mission is simple: we want to help provide Detroiters with skills and jobs to help our community thrive. Visit the Skills Programming page to learn more about how to sign up and get details on active skills training opportunities.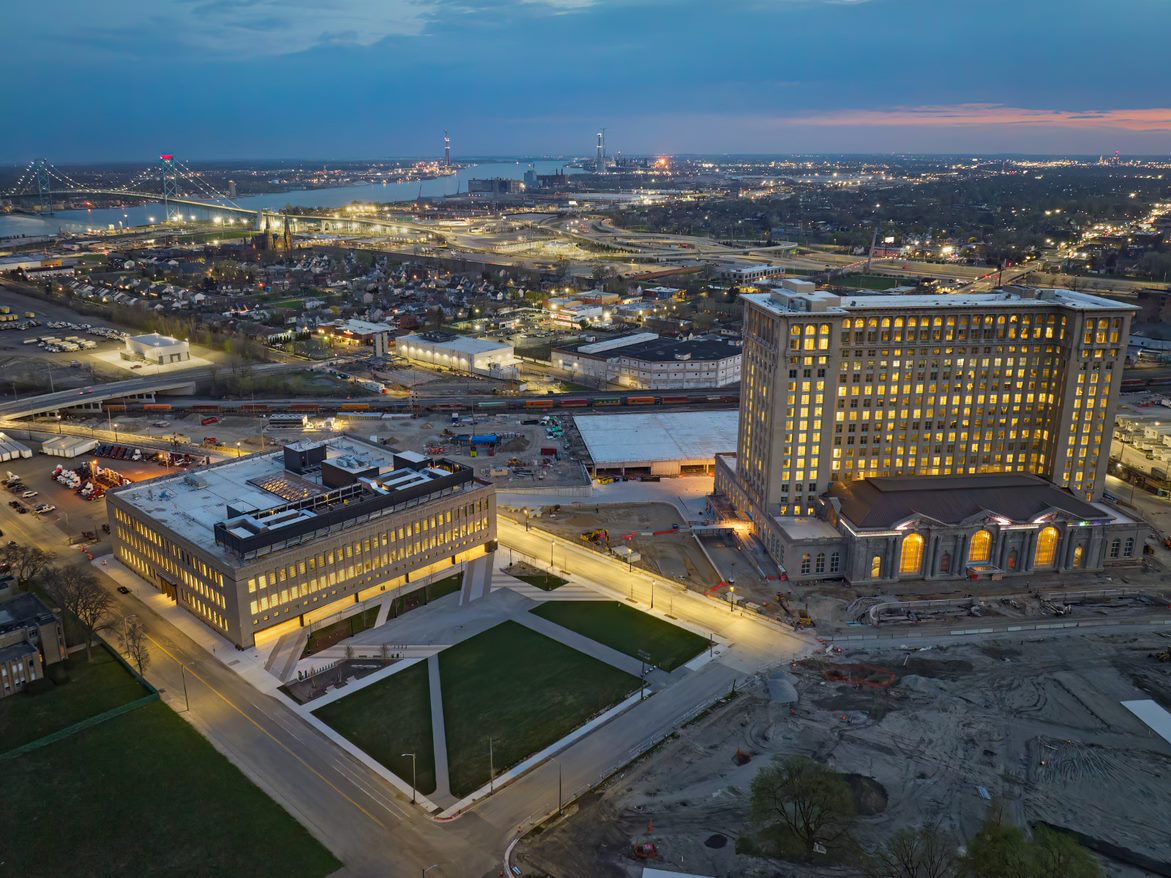 Michigan Central Engagement Platform
The Michigan Central Engagement team is planning and designing early program opportunities and we are seeking public insight and feedback on the work in progress. With ongoing public input and dialogue, Michigan Central will become an integral part of the neighborhood – a place that is authentically Detroit, by everyone and for everyone. We are currently working to a design new, more comprehensive digital solution for capturing public feedback and sharing dialogue. If you have comments to share with us in the meantime, please click the link below to send us a message. We look forward to continuing the conversation.
Being a Good Neighbor
While we work to create Michigan Central, we want to be thoughtful about how we listen, collaborate and empower residents, business owners, and community leaders to be part of the district.  We hold multiple update meetings as well as panel discussions and workshops focused on mobility, innovation and design.
Have an idea?
Sign up to receive communications about upcoming events and ways you can participate in community meetings and workshops.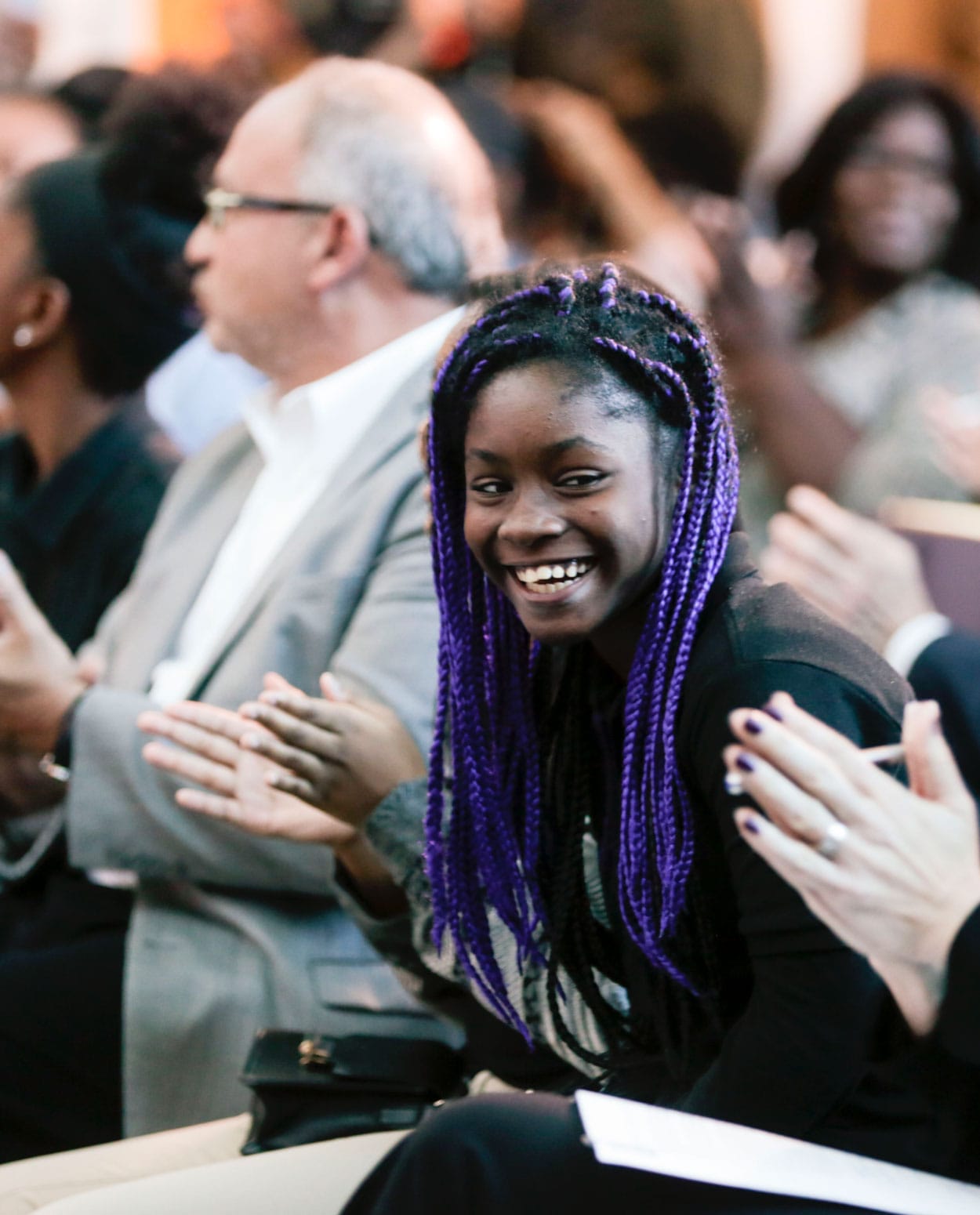 Events
As an active neighbor in the community we want to be part of bringing together residents in an authentically Detroit way.  We do this through Michigan Central sponsored and hosted events that support the local economy, provide activities for visitors and foster a sense of community.
Michigan Central Winter Festival

A 3D light and music show with over 20K attendees

St. Patrick's Day

Celebrating Irish History in Corktown

Corktown Aglow

Supporting small businesses during the Holiday season

Halloween Festivities

Observing Halloween with historic Michigan Central Station as the backdrop
Creating Equity
Thoughtfully creating equity through culture, education, work and innovation.
Fast Track Job Program

Creating jobs for Detroiters in the skilled trades.

The City: One MCS Challenge

Open Innovation competition to fund community-created solutions to today's transportation challenges.

Community Grants

Grants to highlight and support the best of local community and culture.
Community Benefits Ordinance
Under the City of Detroit's Community Benefits Ordinance, Ford is investing $10 million to support residents of the Michigan Central impact area with key programs that meet the needs of Corktown and Southwest Detroit such as economic growth, housing affordability, workforce development, neighborhood safety and preserving the neighborhood's culture and quality of life.
These benefits are both in response to the community's requests and build on Ford's values which include putting people first, equity, inclusiveness, and innovation. These investments also complement our already $14+ million annual support from Ford's philanthropic arm, the Ford Fund, to Detroit.
Visit the City of Detroit's CBO webpage for more information.