Development
Michigan Central is building a world-leading community, focused on building solutions and skills at the intersection of mobility & society.
It is an inclusive, vibrant and walkable 30 acres anchored by the iconic Michigan Central Station, with hands-on, tech-enabled innovation labs and workspaces, testing infrastructure, restaurants, retail, event and exhibition space, public art, indoor/outdoor collaborative space, and open plazas.
It will connect with the surrounding neighborhoods and the city through improved gateways and preserve the history of the area with a mix of old and new.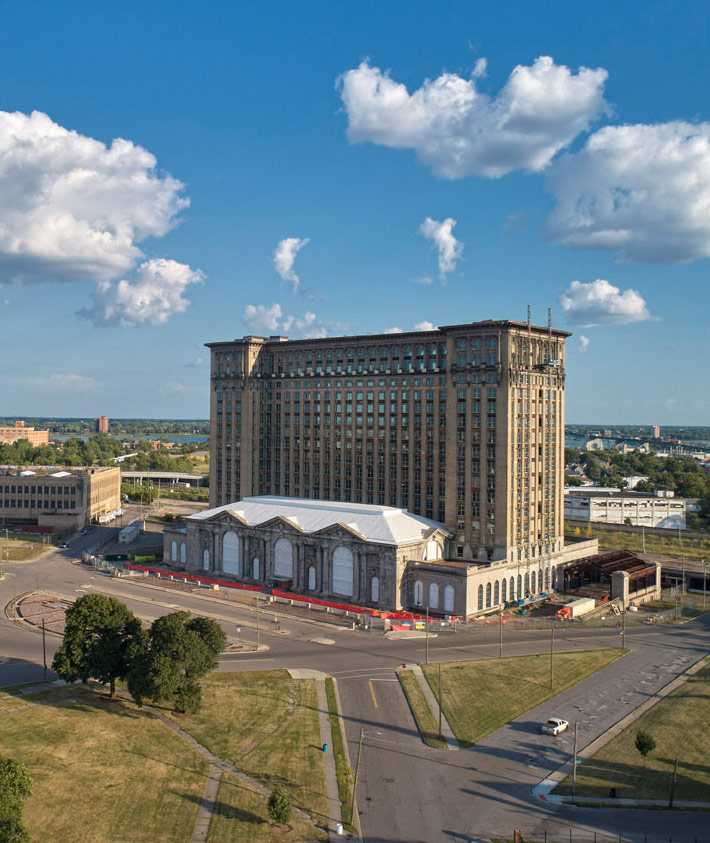 The Station
Michigan Central Station was once the gateway to the Motor City and was considered to be one of the grandest railway stops in the United States. It was last used by Amtrak in 1988 and has been vacant until its recent acquisition by Ford Motor Company in 2018. No other building better symbolizes the past, present and future of Detroit, from the city's grit and resurgence to its role in the history and future of mobility.
Soon, The Station will be an iconic, mixed-use hub for Michigan Central, Detroit, and the world. The grand waiting room, arcade and concourse will be welcoming public spaces for all to enjoy while the tower will be transformed into modern offices. Features include community and event spaces, public art, ongoing programming, activations, restaurants and retailers.
It will begin to open mid-2023 with initial occupancy and activation as part of a phased approach.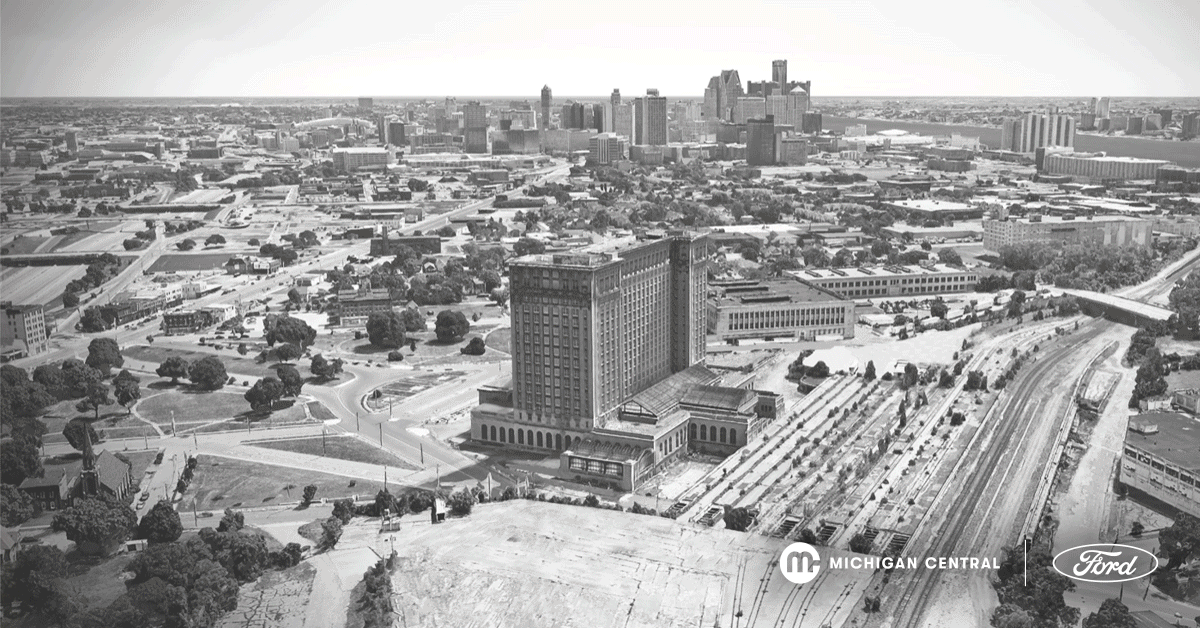 Michigan Central Station History
No other building symbolizes the past, present and future of Detroit more than Michigan Central Station. When this soaring Beaux-Arts building opened in 1913, it was the tallest train station in the world for a time and Detroit was prospering. The station's opening coincided with the peak of rail travel in America, and with Detroit's rise as a global leader in industry and innovation. At its busiest, the station handled 200 trains and 4,000 customers daily. As Detroit's economy slowed, so did the traffic coming in and out of Michigan Central Station. The final train departed in 1988 and it sat abandoned until Ford became the new owner in 2018.
1912
The steel framework for Michigan Central Station is put in place, it is designed by the same architects as Grand Central Station in New York (Warren & Wetmore and Reed & Stem).
1913
Michigan Central Station opens on Dec. 26, earlier than planned due to a fire at the downtown depot. First train to leave the station is bound for Saginaw and Bay City; first train arrives from Chicago.
1916
Theodore Roosevelt visits Michigan Central Station. Three years later, and one day after his death, Detroit city council names the park in front of the station Roosevelt Park. Roosevelt is the first of several presidents to visit. Others include Franklin D. Roosevelt in 1936 and Harry S. Truman in 1948.
1923
Charlie Chaplin visits Michigan Central Station. He and Thomas Edison might be the most famous nonpoliticians to visit.
1940s
At its peak, Michigan Central Station serves more than 4,000 travelers a day and houses 3,000 office workers.
1967
Michigan Central Station waiting room closes; grand walnut benches sold for $25 each.
1975
Michigan Central Station added to National Register of Historic Places; waiting room is formally reopened.
1988
74 years after the first train steamed in, Train No. 353 to Chicago becomes the last train out of MCS, on January 5, at 11:30 A.M.
1995
Matty Moroun-owned Controlled Terminals Inc. acquires Michigan Central Station, unveiling restoration plan which never happens.
2009
City Council votes to demolish Michigan Central Station, but an election, budget constraints, and a lawsuit arguing for its historic merit, prevail.
2015
In a compromise with the city of Detroit, the Moroun family commits to replacing windows at Michigan Central Station.
2018
Ford purchases Michigan Central Station and announces plans to restore it as the centerpiece for a new hub for the future of mobility.
2023
Ford expects to complete construction work on The Station by year end.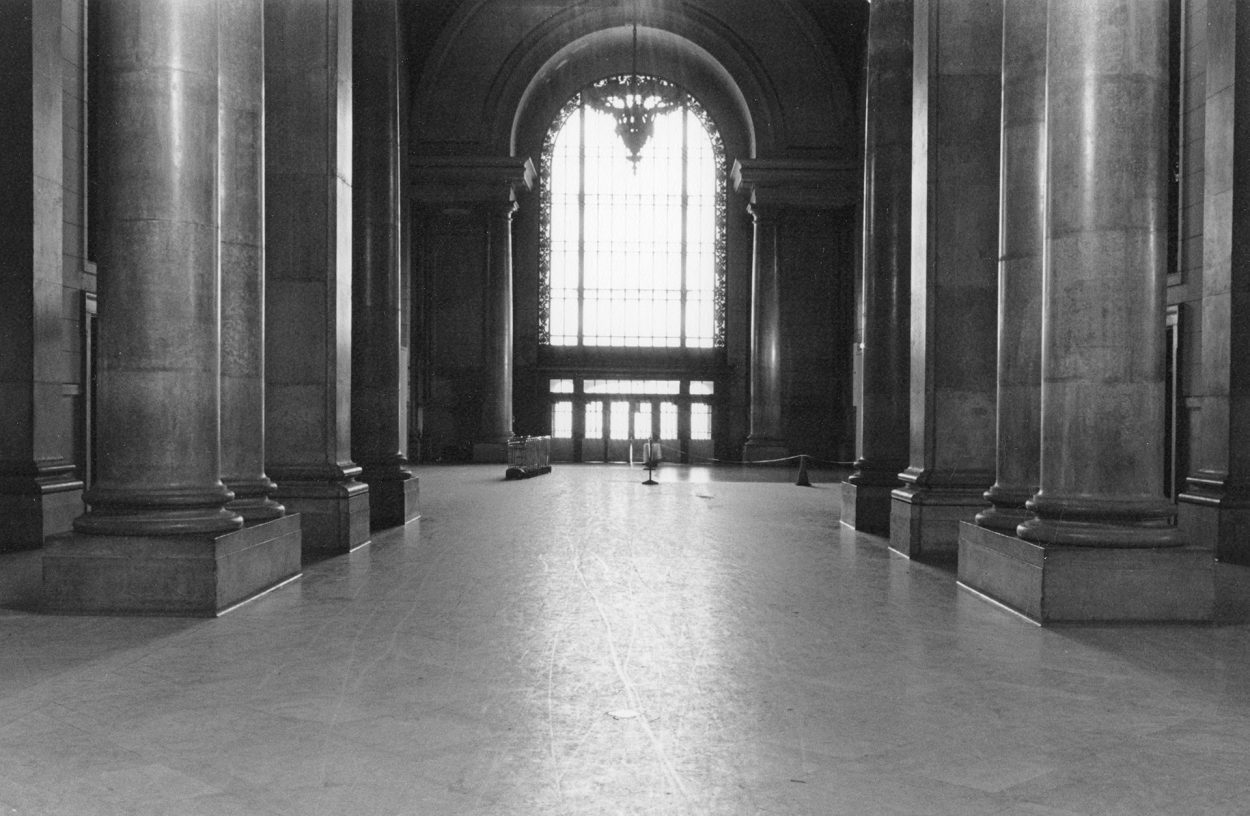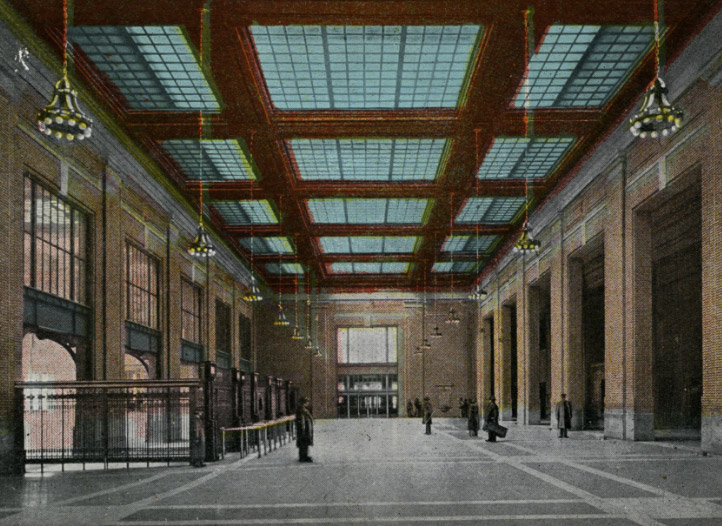 Courtesy of Detroit Historical Society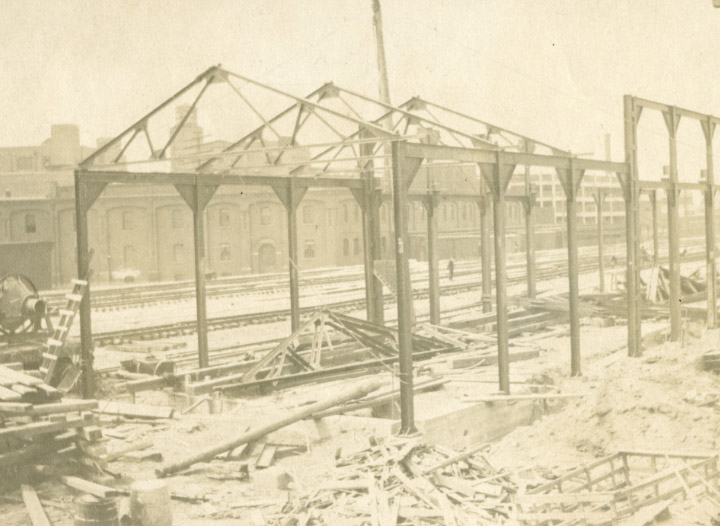 Courtesy of Detroit Historical Society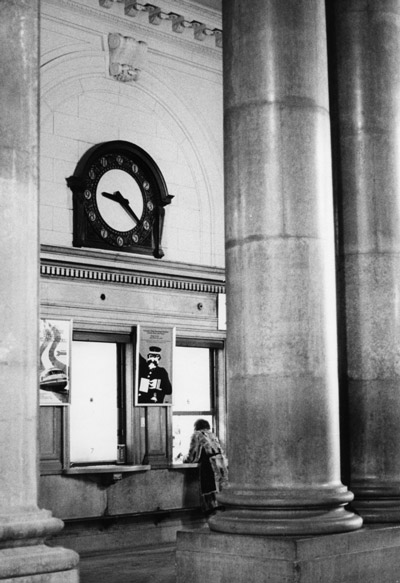 Courtesy of Detroit Historical Society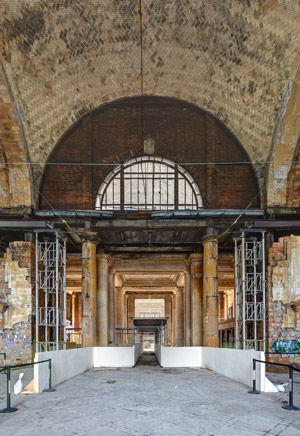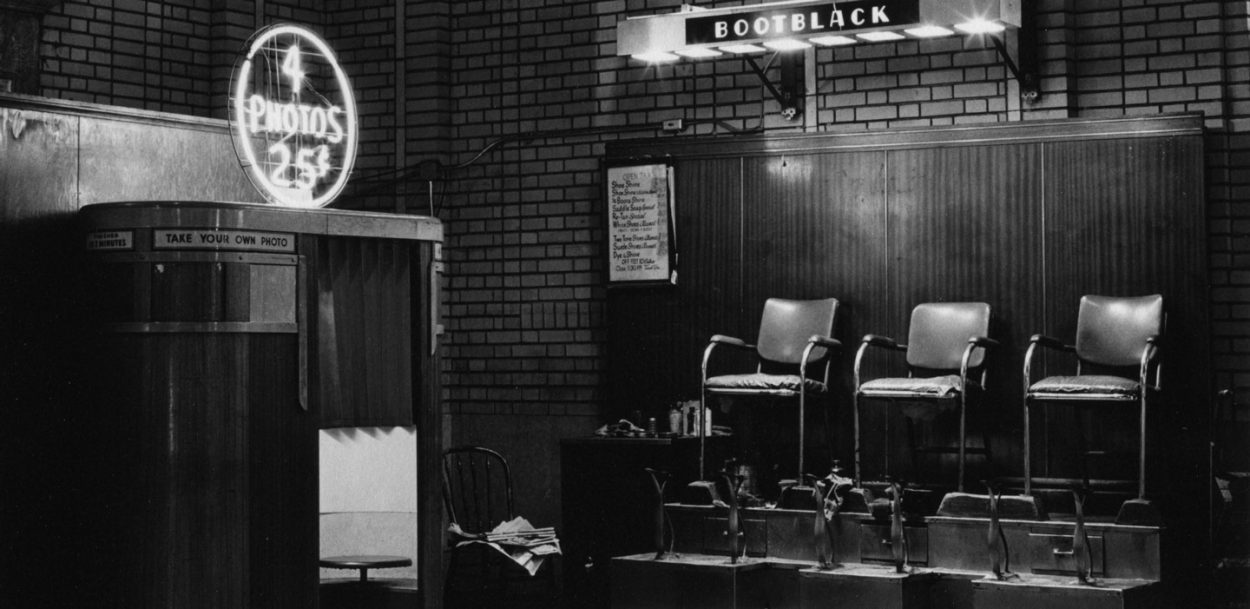 Courtesy of Detroit Historical Society
Newlab at Michigan Central Building
Designed by Albert Kahn and opened in 1936 as a post office and mail-sorting facility, the building became the Detroit Public Schools' Book Depository in the early 1960s. After a devastating fire ripped through the building in 1987, this architectural gem was abandoned and stood empty for more than three decades. In 2018, it was bought by Ford Motor Co. to become a key piece in the Michigan Central vision.
Today, this building is Michigan Central's engine of innovation and home to an open platform concept where everyone from startups to Fortune 500 companies come together to work on solving the world's mobility challenges and discovering new technology.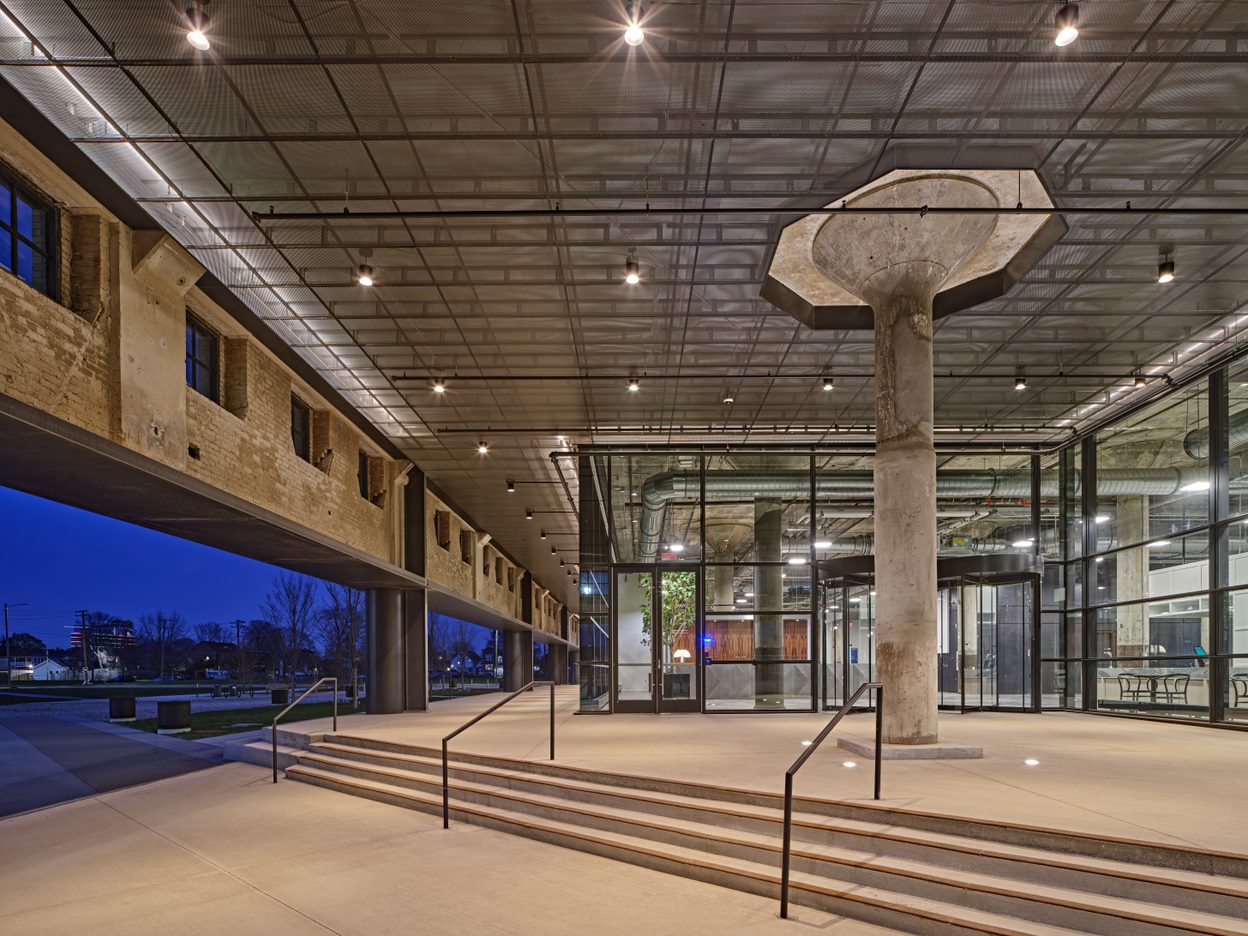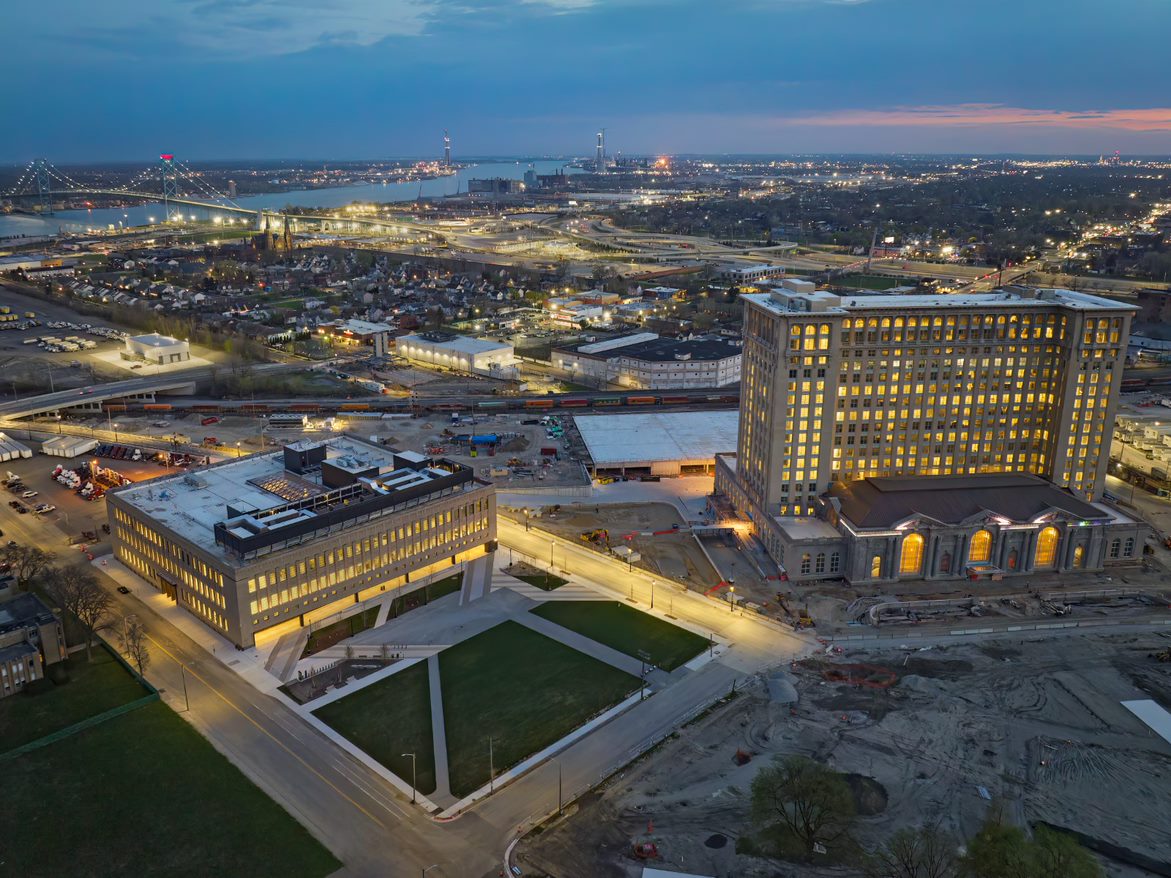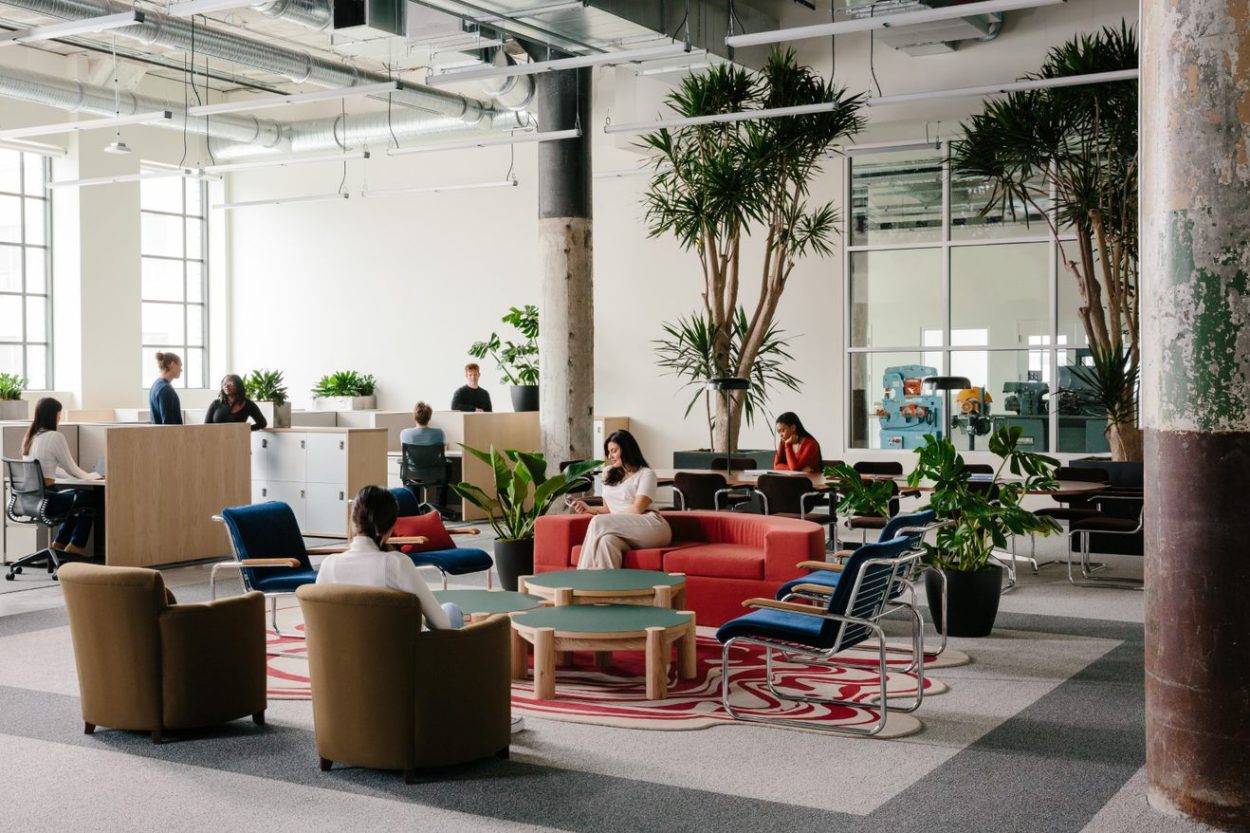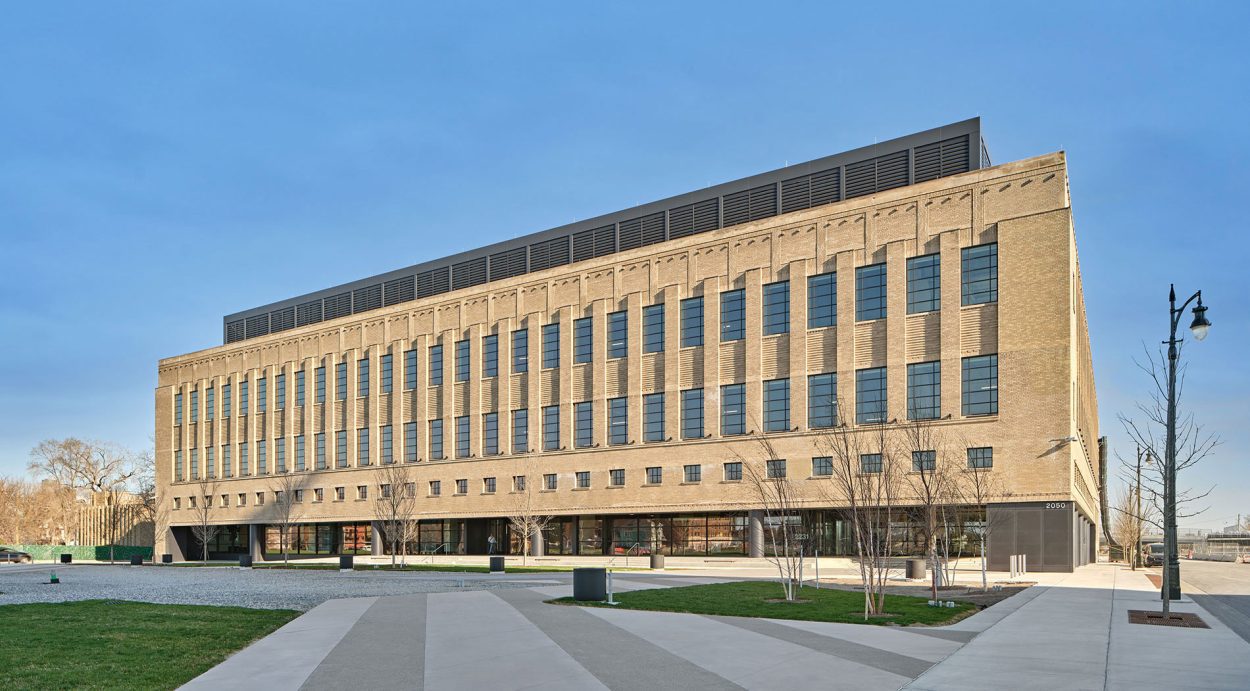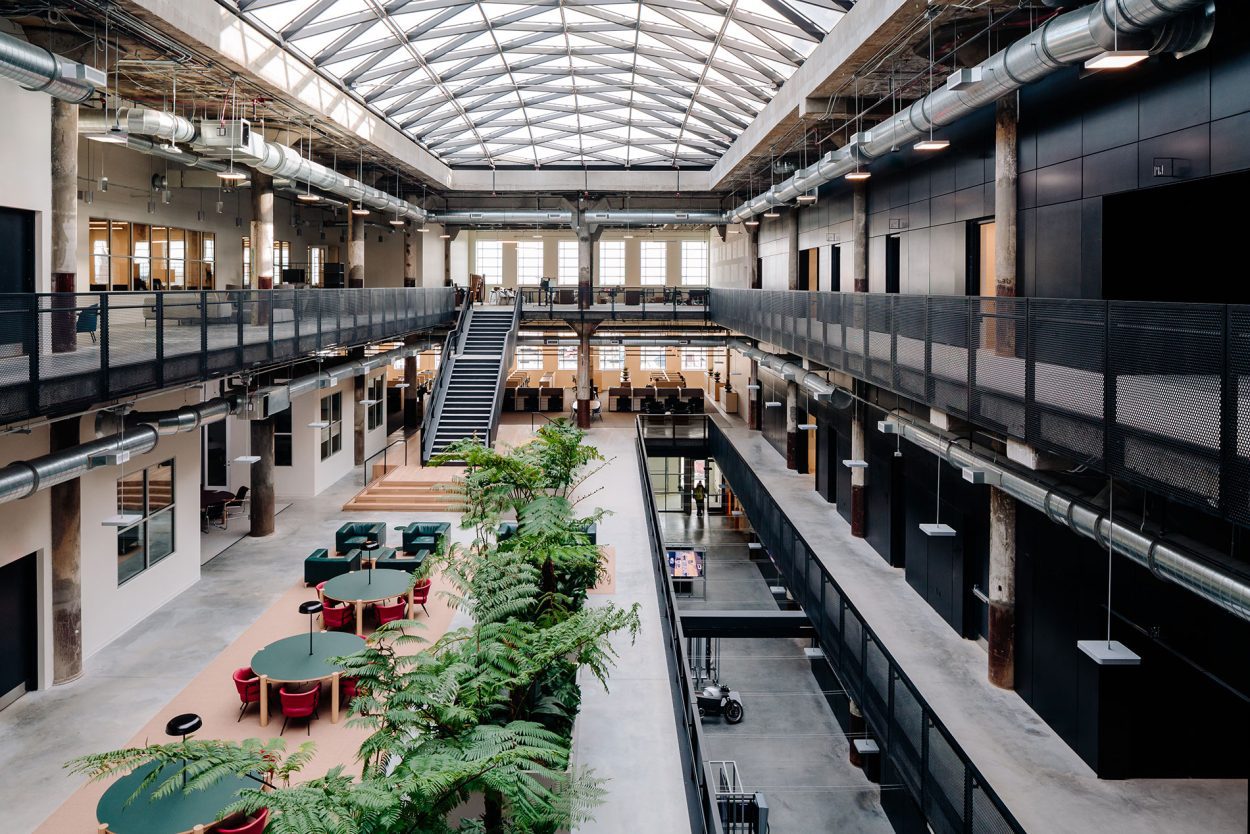 Bagley Mobility Hub
Located at the corner of Bagley and 14th Street, the 6-story structure called Bagley Mobility Hub provides parking and amenities to support workers of Michigan Central as well as serve the community. This state-of-the-art, tech-enabled, 24-7 secure mobility center offers mobility solutions including 1,252 parking spaces for workers and public, e-bike and e-scooter stations, electric charging, and an autonomous vehicle testing area. In addition, the facility is designed as a community-facing resource with streetscape enhancements, public art, ground floor retail and new public amenities, including restrooms, free Wi-Fi, two outdoor plazas and shaded seating areas.
Bagley Mobility Hub serves as a gateway and shared resource for users of Southwest Greenway, which is being constructed by Detroit Riverfront Conservancy to link the new west riverfront Ralph C. Wilson Jr. Centennial Park to The Station.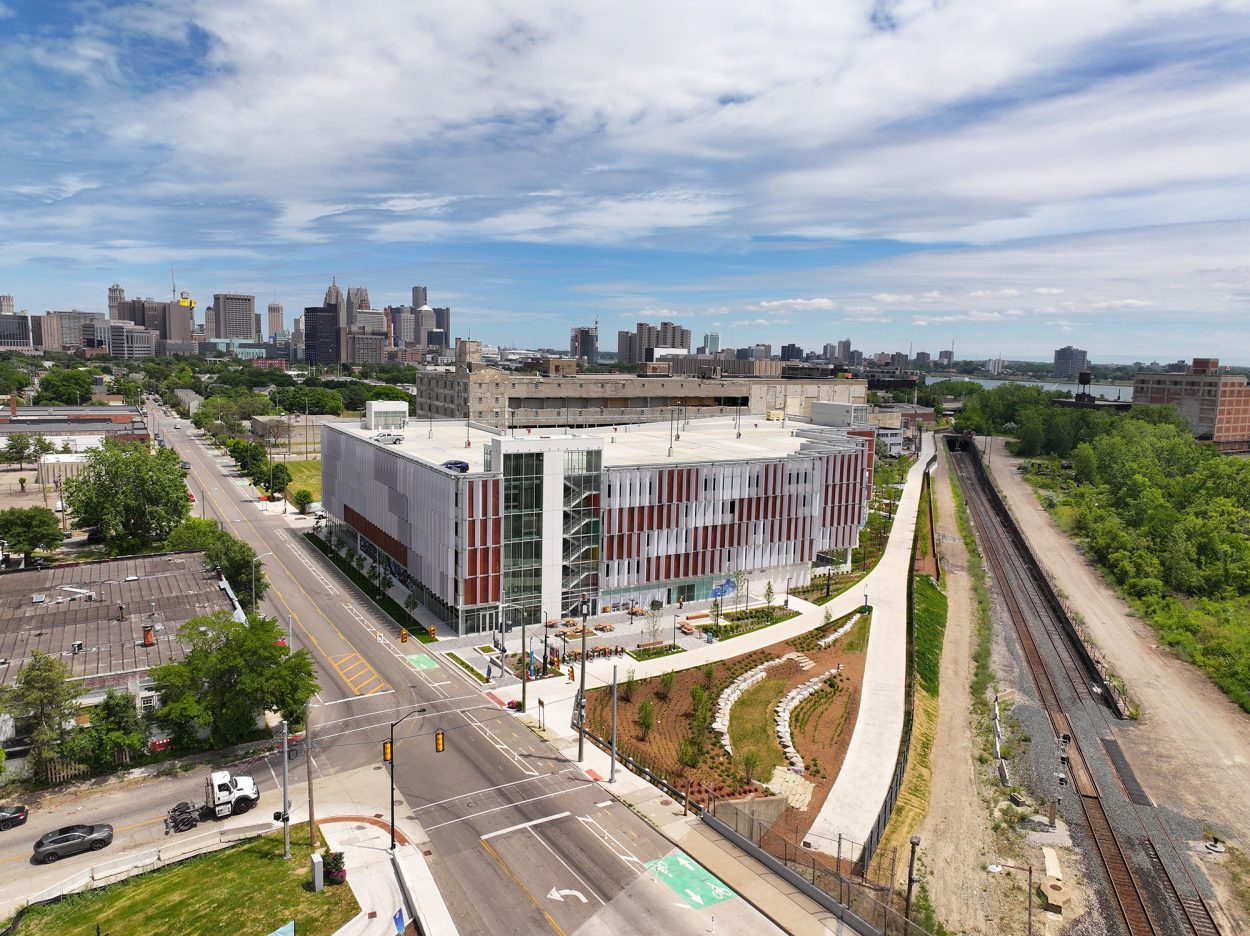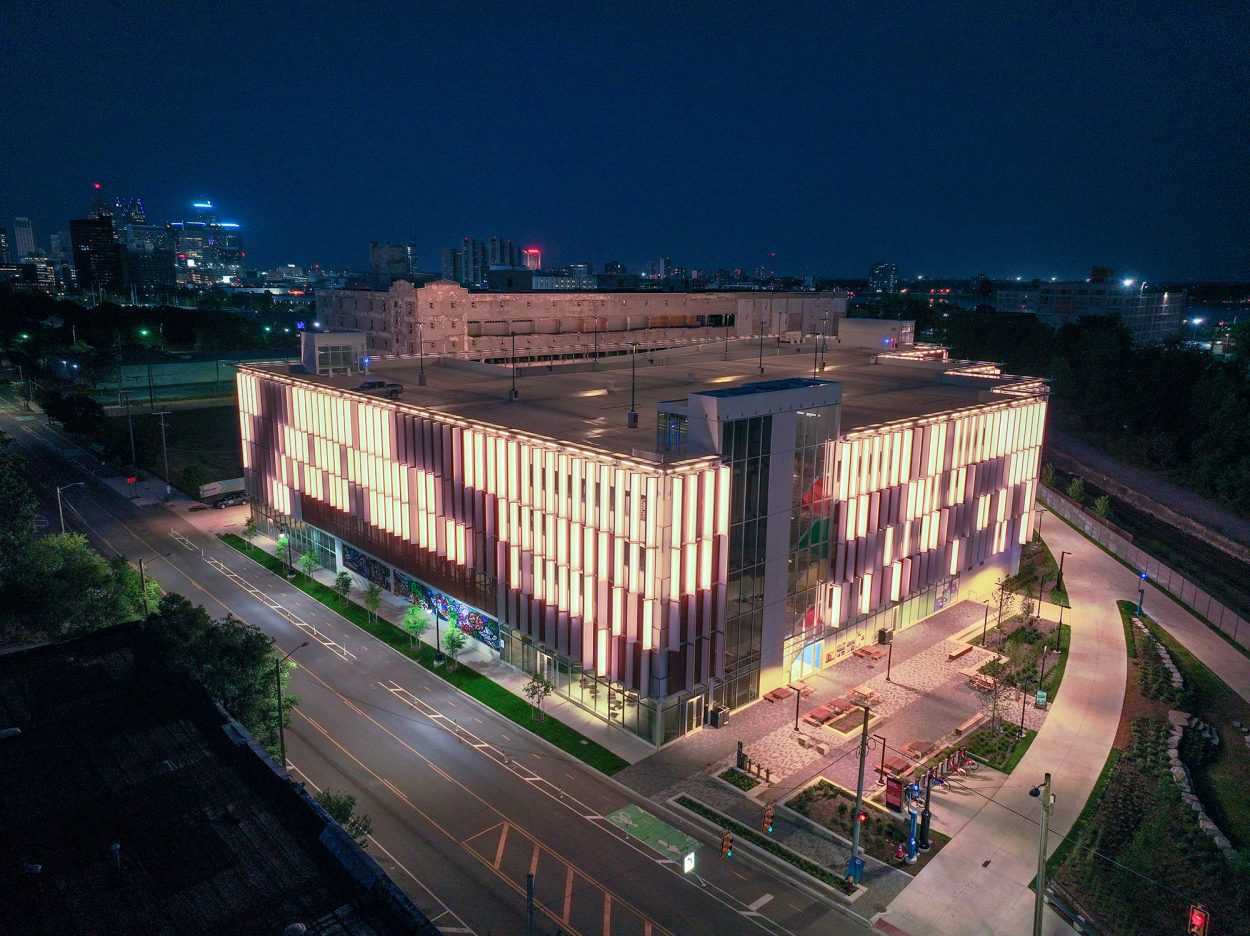 The Factory
The Factory was the first building to open at Michigan Central.
Once home to the Chicago Hosiery and Detroit-Alaska Knitting Mills factories, it is now the base for more than 250 members of Ford's autonomous vehicle business and operations team.
In addition, space in The Factory will serve as the temporary facility for the first classes of Google's Code Next program at Michigan Central – Google's first in the Midwest – which begins Fall 2022.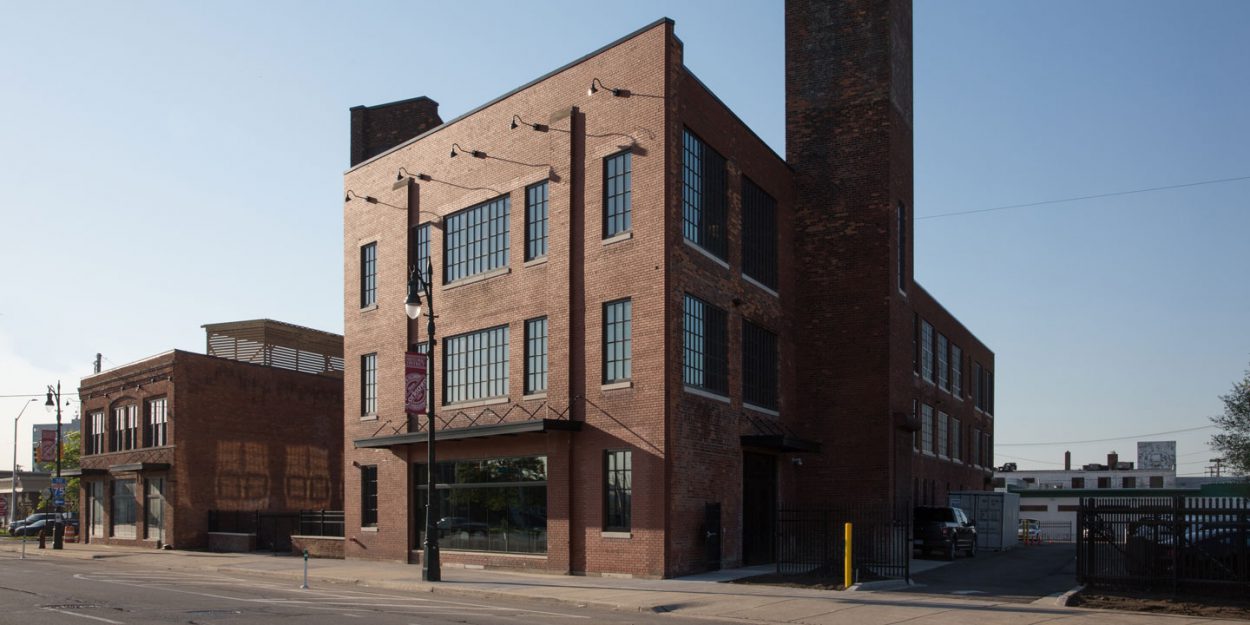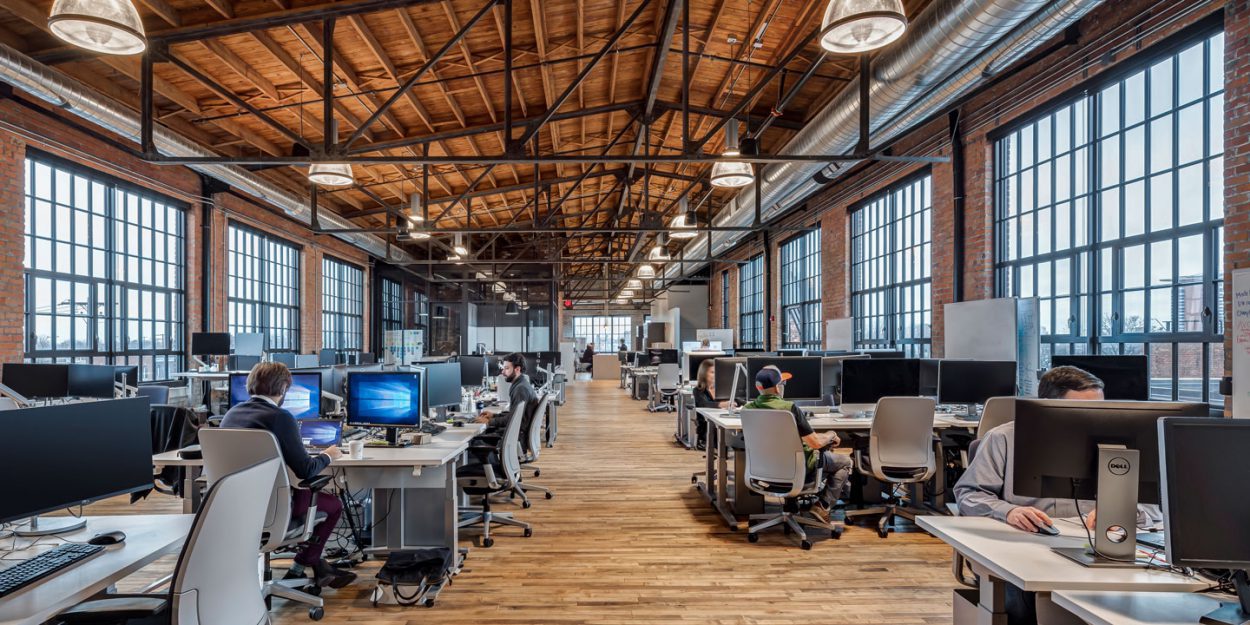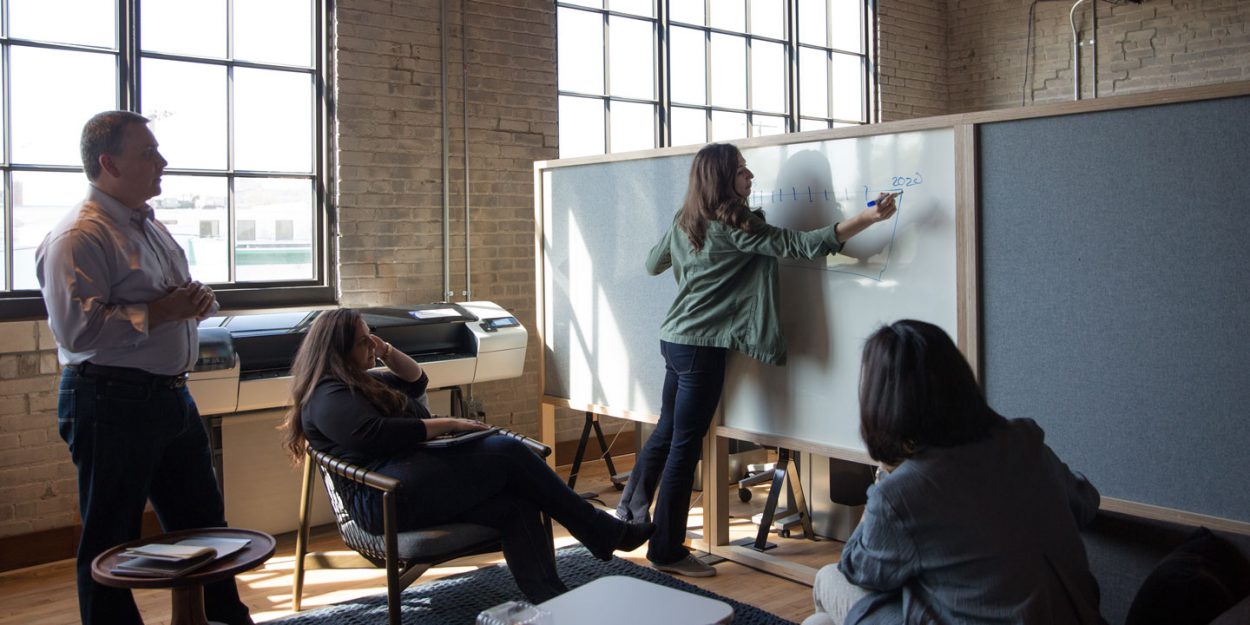 The Platform
A first-of-its-kind mobility testing platform, in the city that put the world on wheels.
We are transforming a set of abandoned elevated railroad tracks behind The Station into an open, versatile landscape for piloting, rapid prototyping and showcasing emerging technology. A place for the public to experience new mobility solutions like scooters, e-bikes, last mile delivery services and autonomous vehicles, along with interact with the people designing them.
The Platform will be a key gateway to the south entrance of The Station, connecting to other public spaces, providing shared paths for pedestrians and cyclists and offering gathering spaces for the community, reconfigurable for a variety of uses.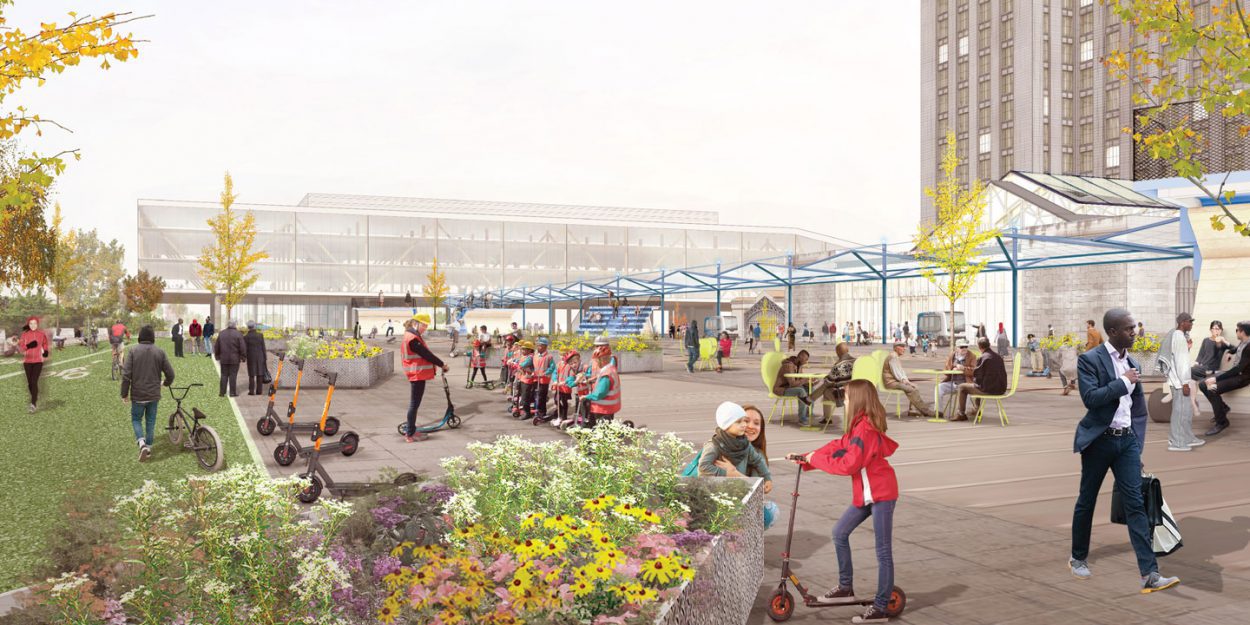 Retail & Hospitality
The new development will be home to 1.2 million square feet of commercial space, including retail, restaurants, and hospitality. It will be a showcase that supports local arts and culture, a vibrant part of the fabric of the neighborhood, and a must-see destination that welcomes visitors from Detroit, the region, and around the world to experience the cutting-edge in both technology and culture.