About
Michigan Central is a new mobility innovation district located in Corktown, Detroit's oldest neighborhood.
Ford Motor Company is restoring Michigan Central Station to be the centerpiece of this district, where mobility innovators and disruptors from around the world will develop, test, and launch new urban transportation solutions.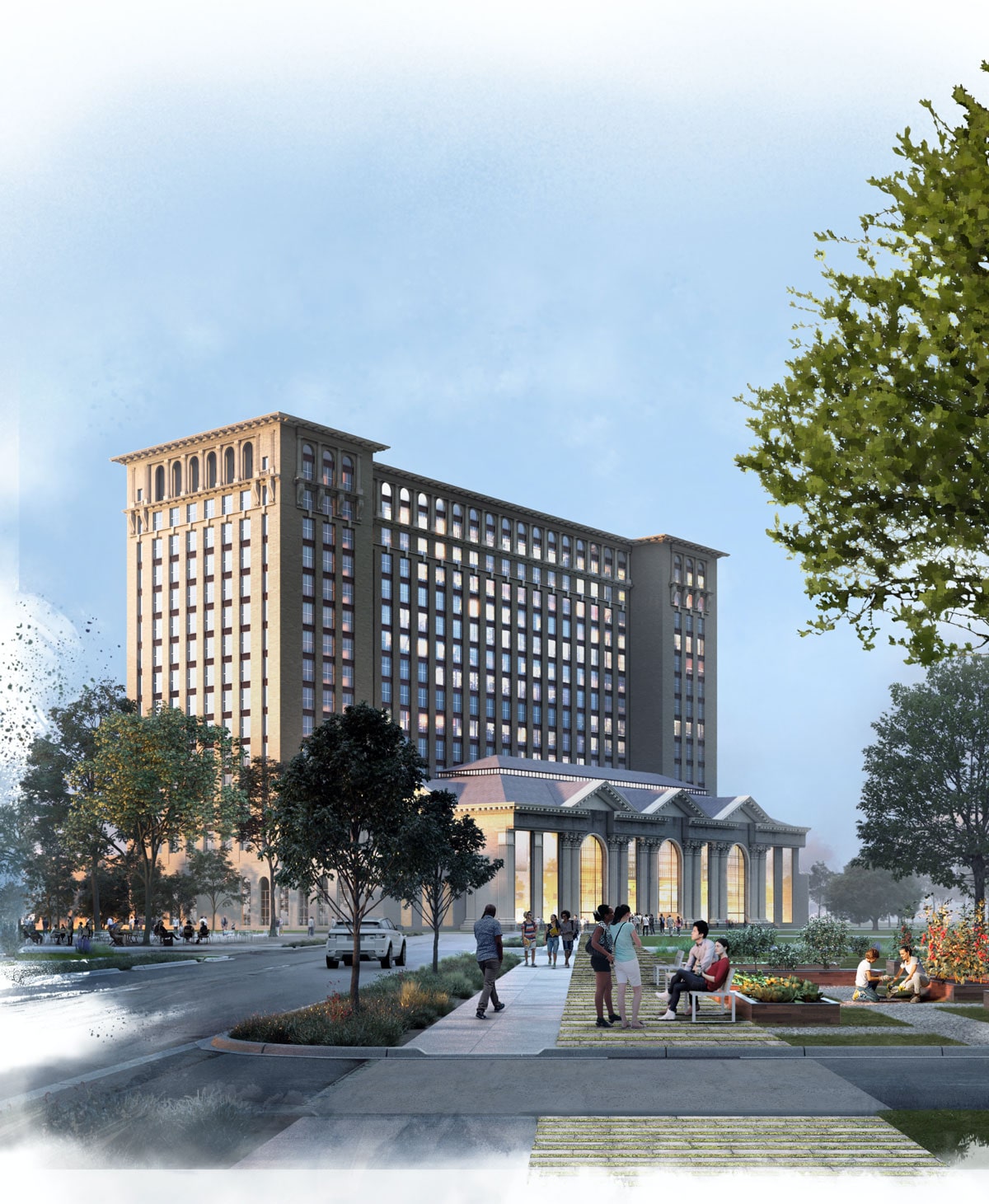 What is Michigan Central?
Ford's vision for a 30-acre walkable innovation hub in Corktown is part of its plan to reshape the future of global mobility, working with key  partners  and suppliers and connecting to a broader network of city and regional assets and testing.
Michigan Central will include new and revitalized buildings, a first-of-its-kind mobility testing platform, multiple outdoor plazas, open spaces and 1.2 million square feet of commercial public space. 
Working with and in the community, Michigan Central will prioritize the needs of local residents and businesses, as well as the 5,000 employees who work there.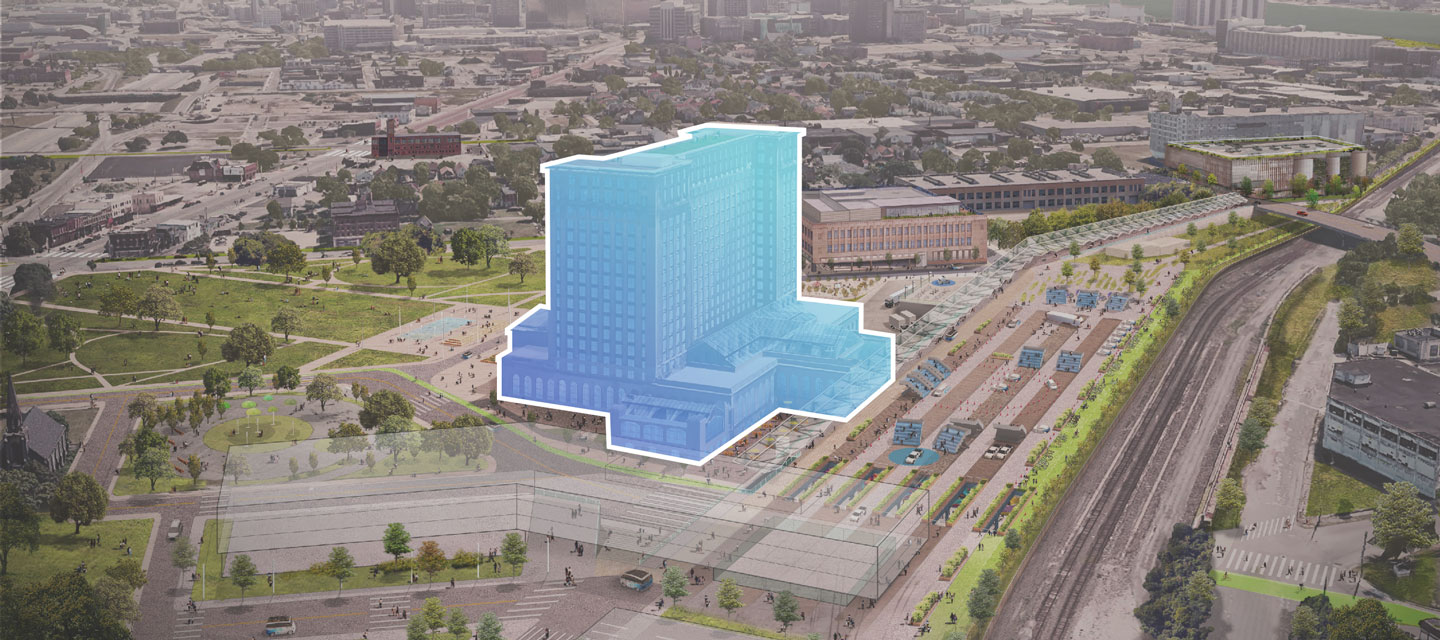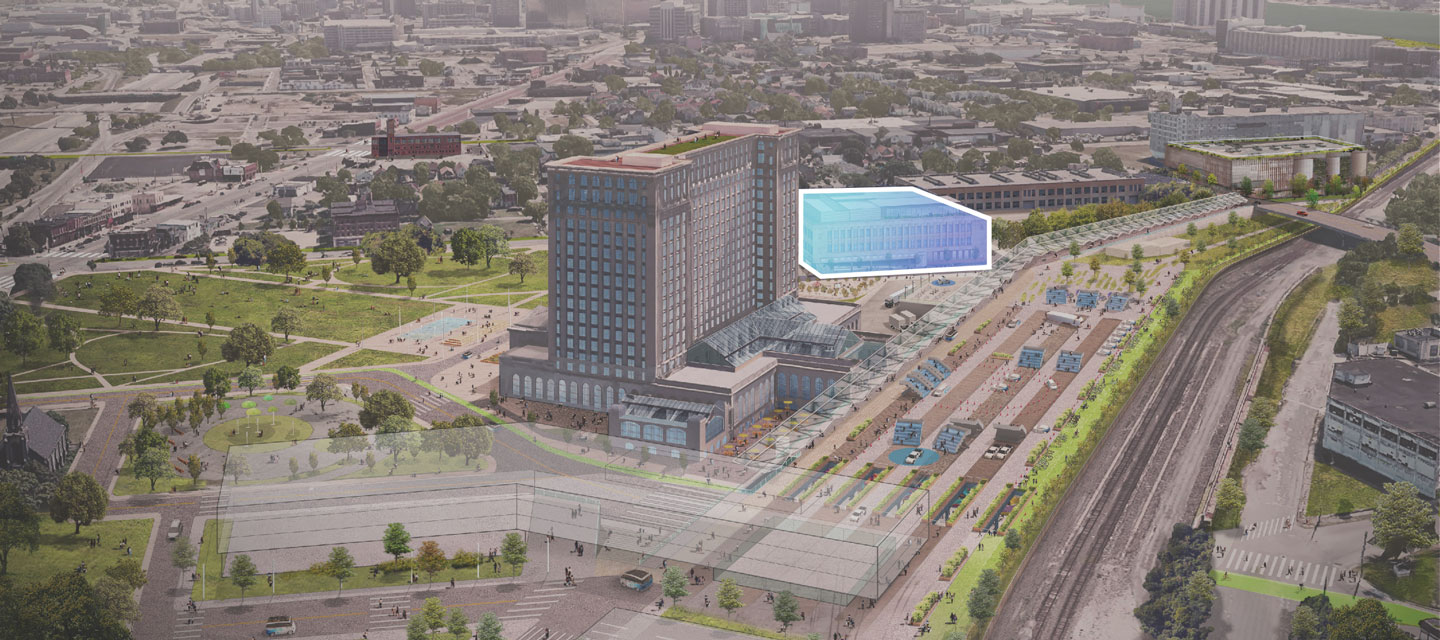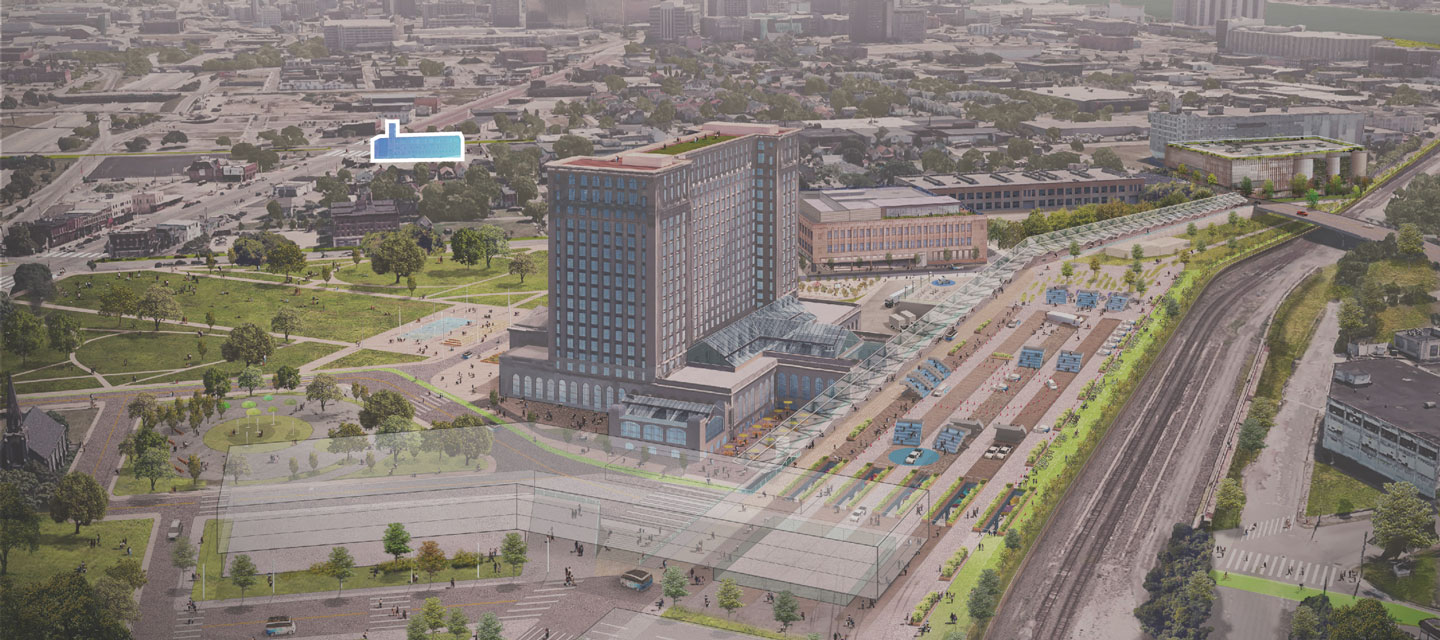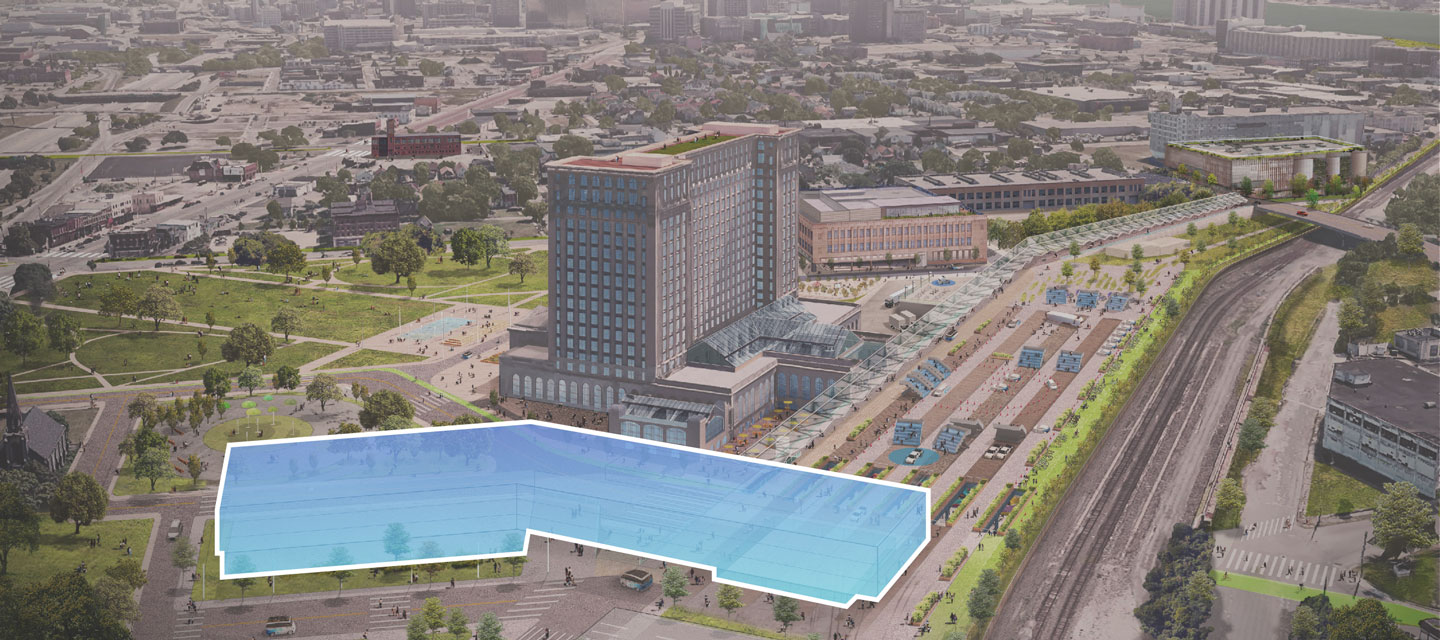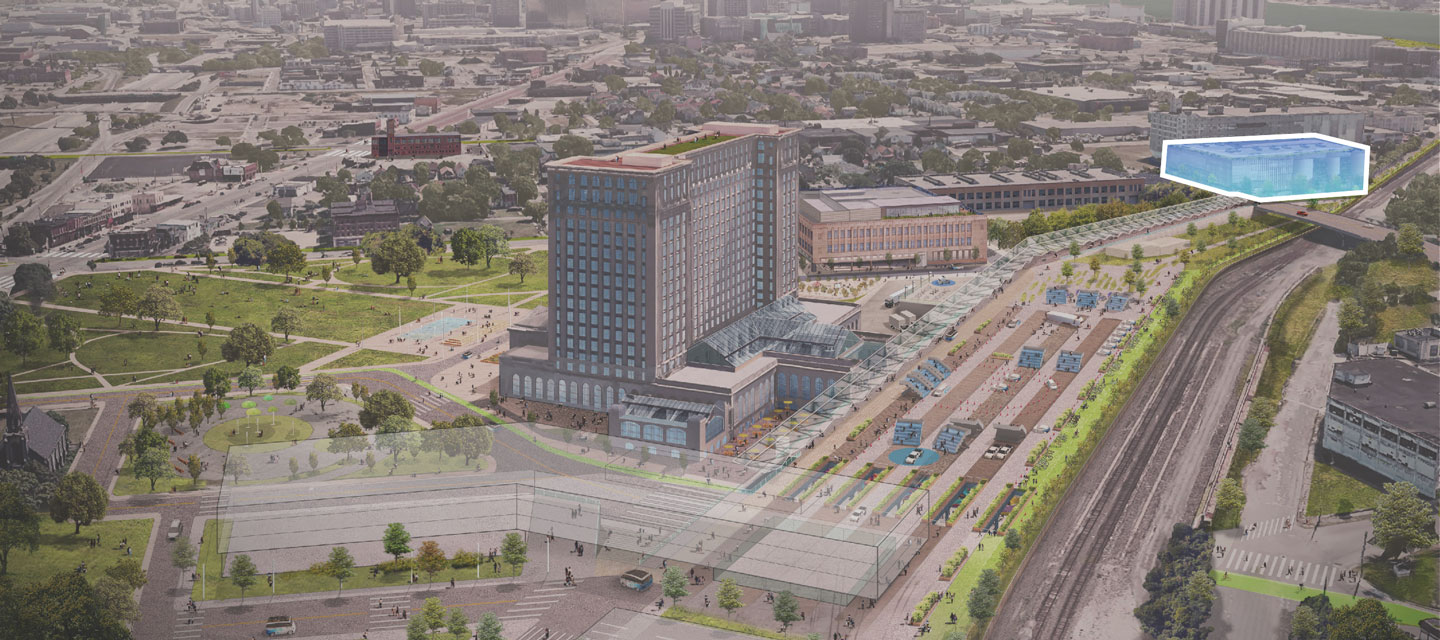 Learn About the Developments
Future of Mobility

Anchored by a first-of-its-kind mobility testing platform

Commercial & Public Spaces

Retail, restaurants, hospitality, co-working areas, and public amenities

Office Space

For approximately 5,000 Ford employees and partners

Entrepreneurial

Supporting local entrepreneurs and artists

Michigan Mobility Corridor

A stop on Michigan's emerging connected and autonomous vehicle corridor

An Open Platform

To forge partnerships that will transform the future of mobility
Future of Global Mobility
Access to transportation means the freedom to move.
And the way we move is changing fast.
Ford's vision is a fresh approach for the future: not integrating new tech into an aging urban transportation system but creating new and innovative ways to help people get around and lead better lives.
Michigan Central is the innovation hub at the center of that future. 
This is the place where Ford, its partners and competitors will create the products and solutions that will be the future of how we move. 
Autonomous and connected vehicles.
Smart roads and infrastructure.
Public transit and micro-mobility.
Testing our new technology on real-world streets, within a dynamic urban community, to pave the way for a more connected, autonomous and electrified future.
Michigan Mobility Corridor
One of the most significant mobility projects in the U.S. is unfolding on Michigan Avenue.
As one of the world's first connected and autonomous vehicle (CAV) corridors, it will link Corktown and Downtown Detroit to Ann Arbor—and continue Michigan's leadership in smart infrastructure and future mobility solutions.
Michigan Central is a potential stop along the corridor, connecting our innovation ecosystem to the broader regional network and the world.
The Michigan Mobility Corridor has an important goal: to close the long-standing gap in access to reliable public transportation across Southeast Michigan.
Cavnue was selected to lead the Mobility Corridor project, along with the state of Michigan and other partners, including Ford Motor Company.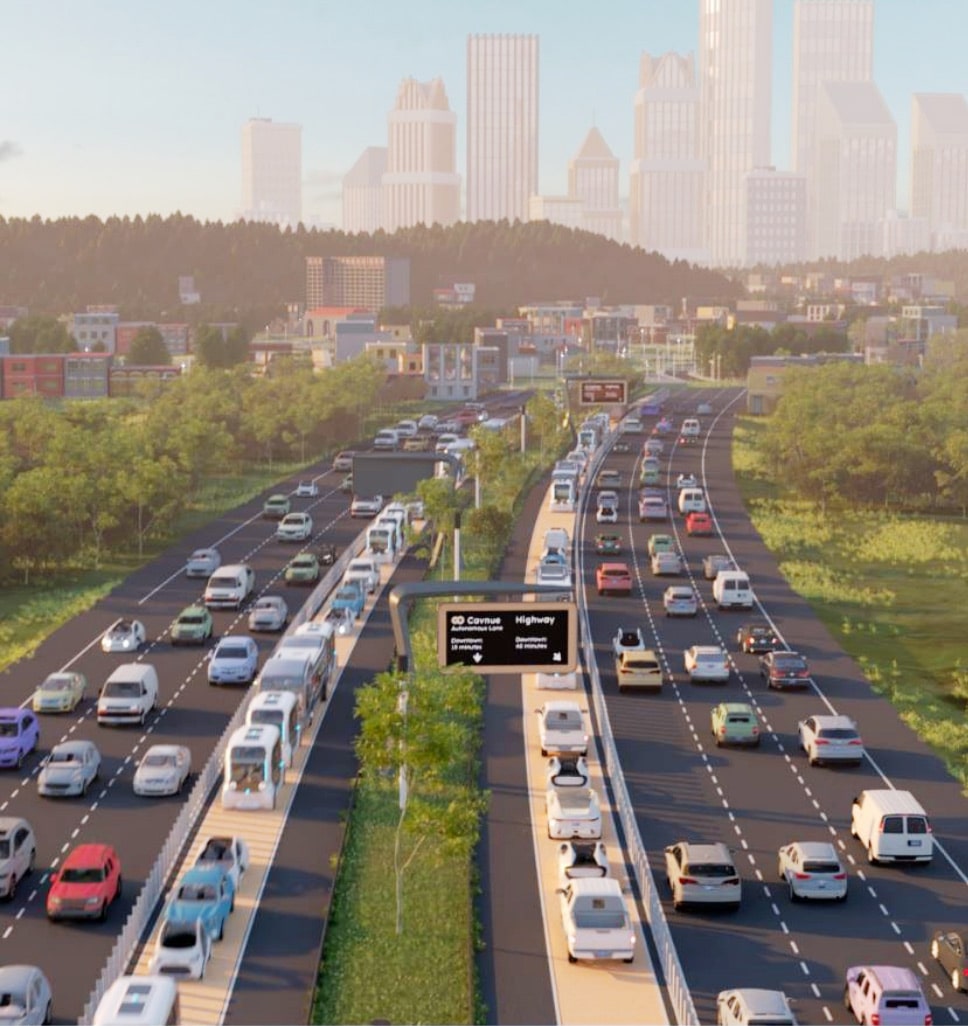 Guiding Principles
Ford is working closely with the Corktown community to honor its rich history and vibrant culture. 
These five Guiding Principles are at the forefront of all we that we do. 
Build The Future of Mobility

Showcase new technologies that are flexible, accessible, and provide options for better transportation.

Optimize for Innovation

Promote serendipitous interactions between people, businesses, and ideas.

Make an Inclusive and Authentic Place

Create a place that is authentically Detroit, invites in the community, and supports diverse and equitable uses.

Celebrate Heritage and Legacy

Preserve the area's unique character and historic structures while introducing new forms that respect local heritage.

Make Decisions That Create Equity

Create partnerships that bring opportunities, environmental sustainability, and vitality to the area.
Sustainability
As Ford restores Michigan Central Station, we're not just preserving one of Detroit's greatest historic assets, so it can be a place of hope an opportunity once again.
We're also making a positive impact in the community by working to help:
Protect natural ecology and habitats in the area
Create new public green spaces and productive landscapes
Preserve water
Reduce carbon emissions
Use renewable energy to power our buildings